An Alphabet Pet Parade in Topsy-Turvy Town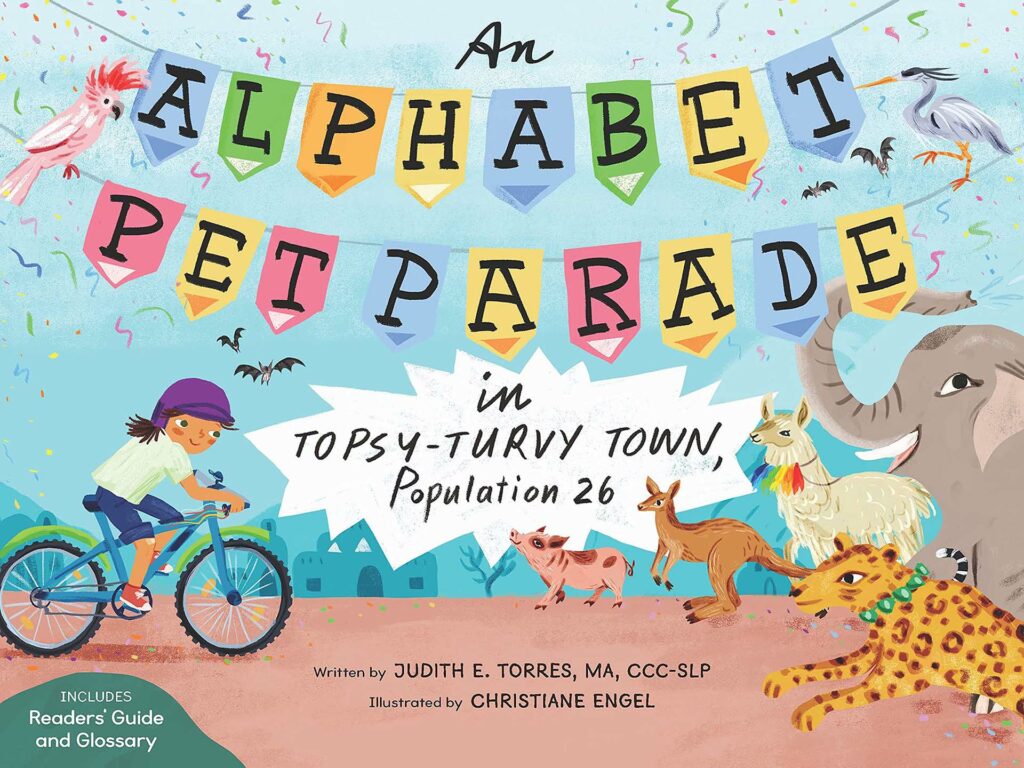 When Zoe Z. Zany's grandpa, Yulee Y. Young, gives her permission to get a pet, she attends the annual Topsy-Turvy Alphabet Pet Parade. Zoe is smitten with a mischievous animal that strays out of the crowd into the parade. She hops on her bike and a wild chase ensues, scattering the unusual townspeople and their unconventional pets all over Topsy-Turvy Town. The idea for this story is based on the Children's Pet Parade (Desfile de los Niños) held in Santa Fe, New Mexico, the author's hometown. The book is published by the American Speech-Language-Hearing Association (ASHA) and beautifully illustrated in a Santa Fe-esque style by Christiane Engel. Educational aspects include alphabet, opposite, animal, occupational concepts and many others that are outlined in the comprehensive curriculum guide in the back of the book as well as a full color glossary of all the animals in the story.
2022 Excel Awards Bronze Award Winner for General Audience Book!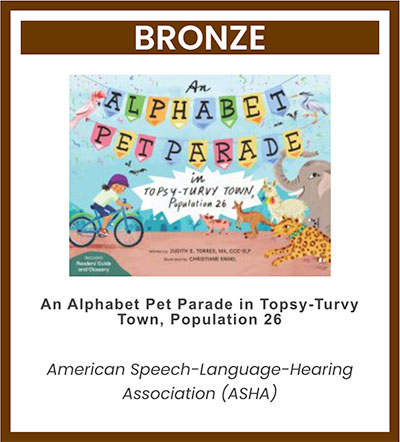 Sample the Book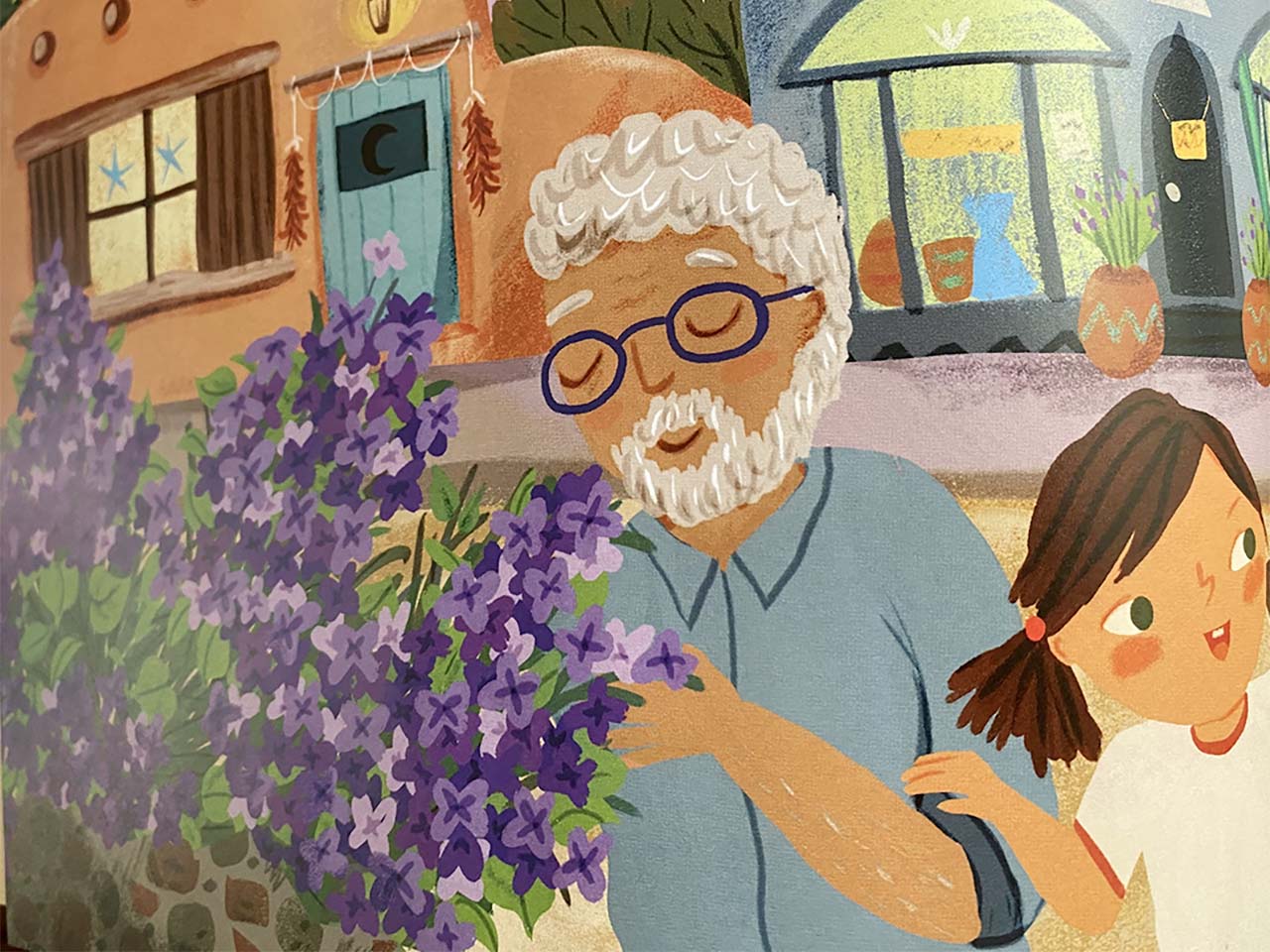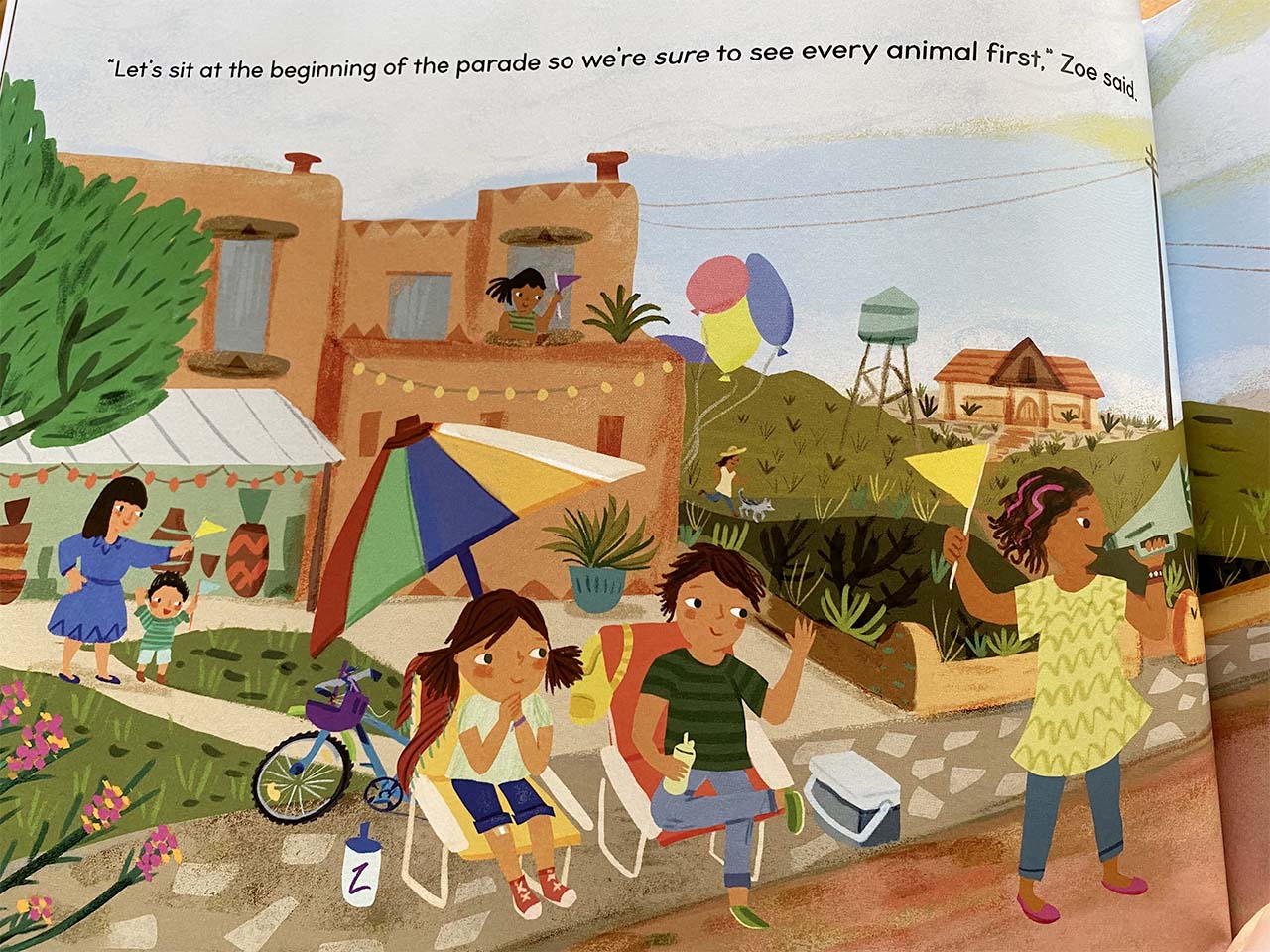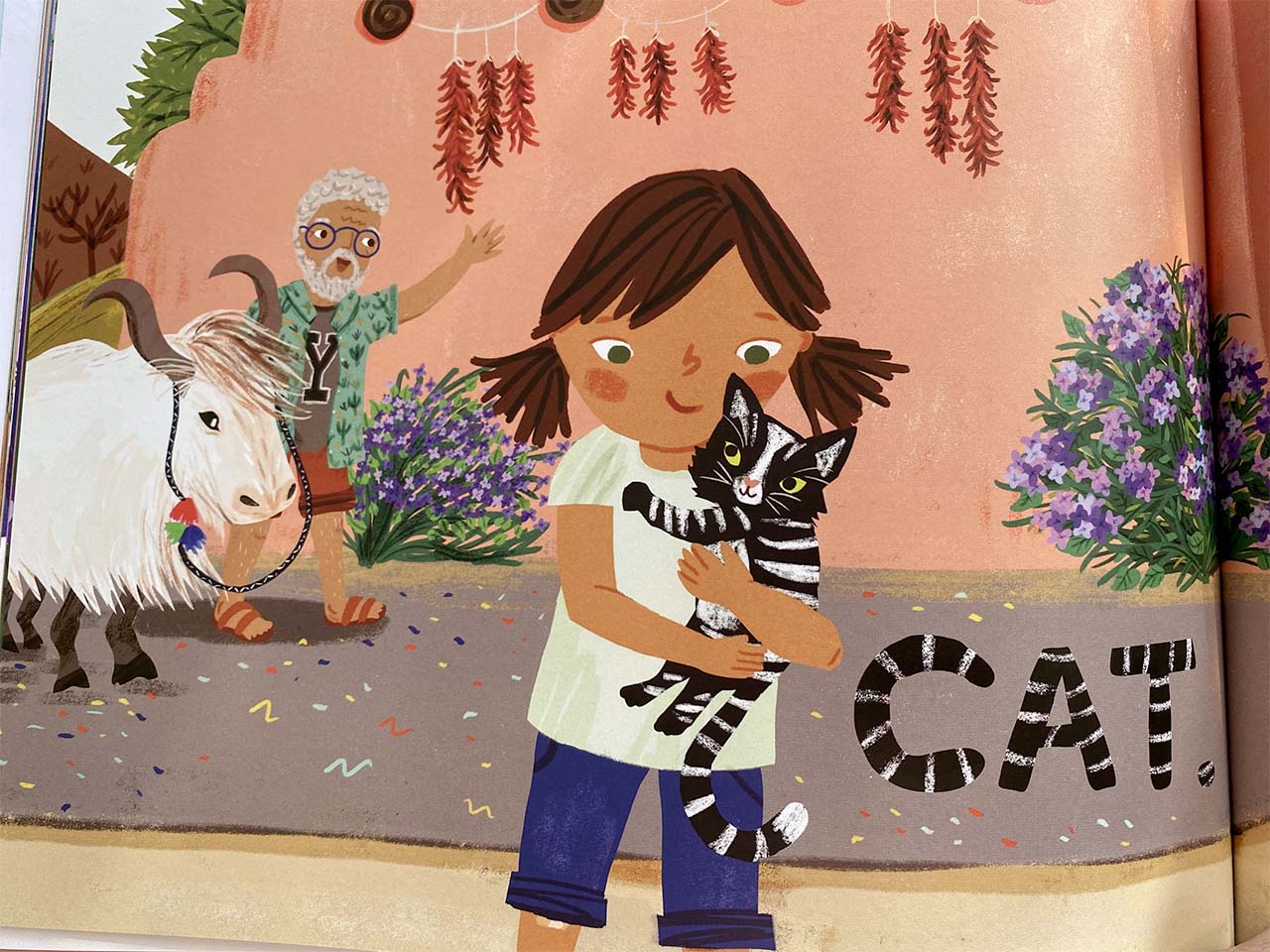 An Alphabet Pet Parade in Topsy-Turvy Town Page 1
An Alphabet Pet Parade in Topsy-Turvy Town Page 5
An Alphabet Pet Parade in Topsy-Turvy Town Page 23
An Alphabet Pet Parade in Topsy-Turvy Town Page 24
"A charming, challenging, imaginative alphabet book; will induce giggles."
"An Alphabet Pet Parade is a delightfully daffy stroll through the bestiary. Sure to delight young readers learning their alphabet."
"Engel's exquisite illustrations offer a bright display of color and activity. The town's quirky residents range in age, ethnicity, skin tone, and ability—two characters use wheelchairs—as well as described personality."
An Alphabet Pet Parade Trailer
Watch the Alphabet Pet Parade Book Trailer
ASHA Partners With Language Development Expert on New Children's Book
Unique Picture Book Offers Engaging Story While Teaching Key Literacy Concepts to Children
Curriculum