About Judith E. Torres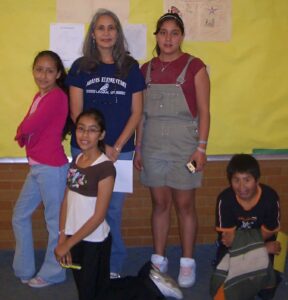 From Educator to Author
Long time educator, program director and developer, speech & language development expert, Judith E. Torres, MA, CCC-SLP, is now an award-winning picture book author. Her most recent book, AN ALPHABET PET PARADE IN TOPSY-TURVY TOWN, POPULATION 26, was inspired by the annual Children's Pet Parade in Santa Fe, New Mexico, Judith's home town. Children will love exploring the detail in the illustrations created by Christiane Engel and hunting for Zoe's new pet that strays into the parade. Parents, speech-language pathologists, and educators can use the book to teach language and literacy concepts such as phonemic awareness, letter names and sounds, opposites, animal vocabulary, verbs, pronouns, and story prediction. The story is supplemented with further discussion materials, including a glossary of animals and educational prompts.
This is la Casa that Diego Built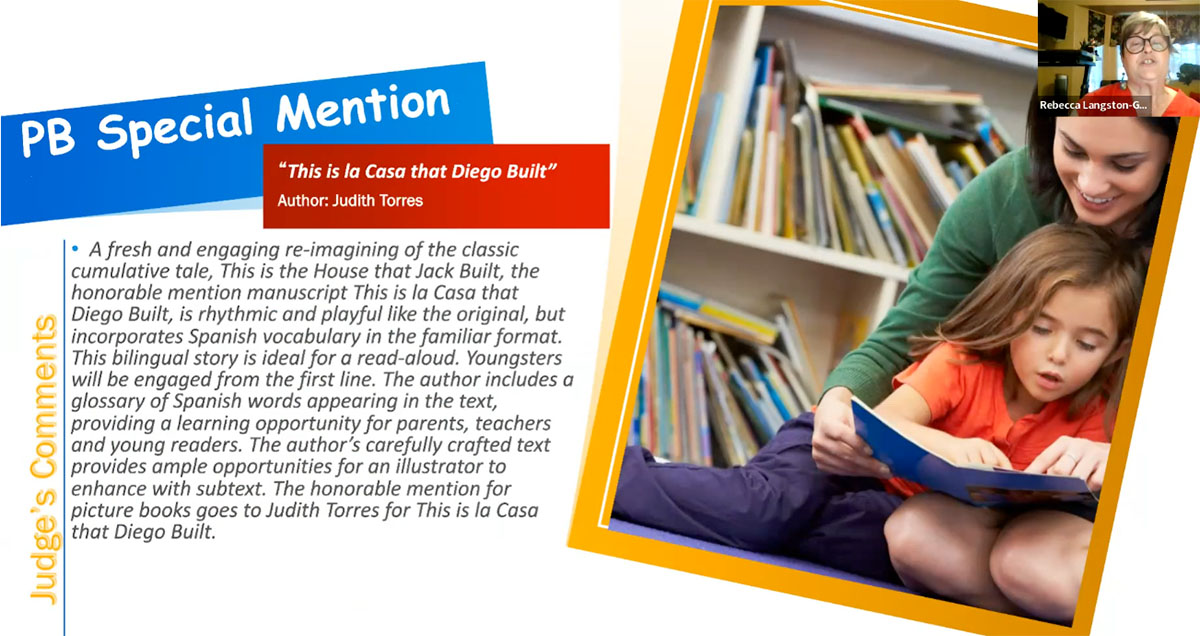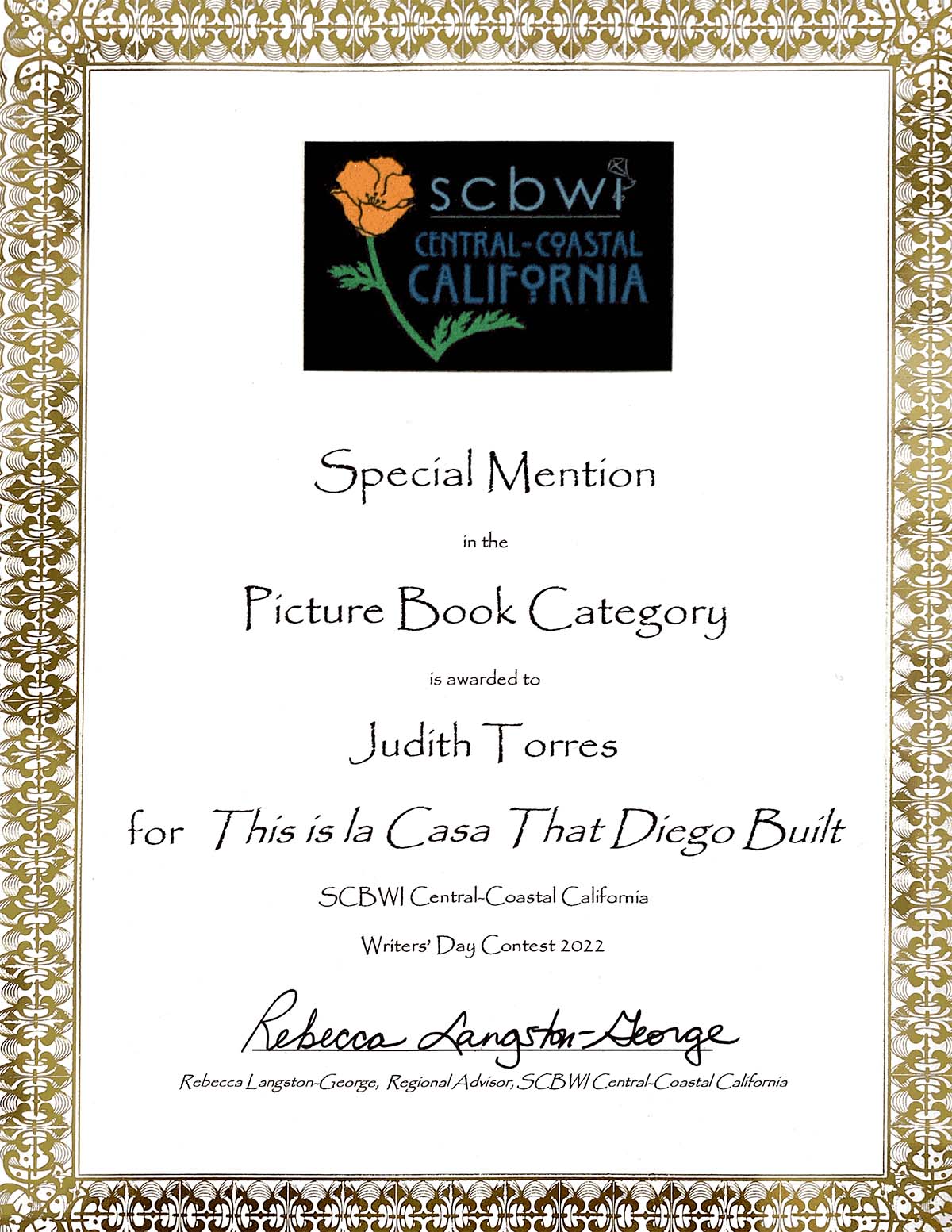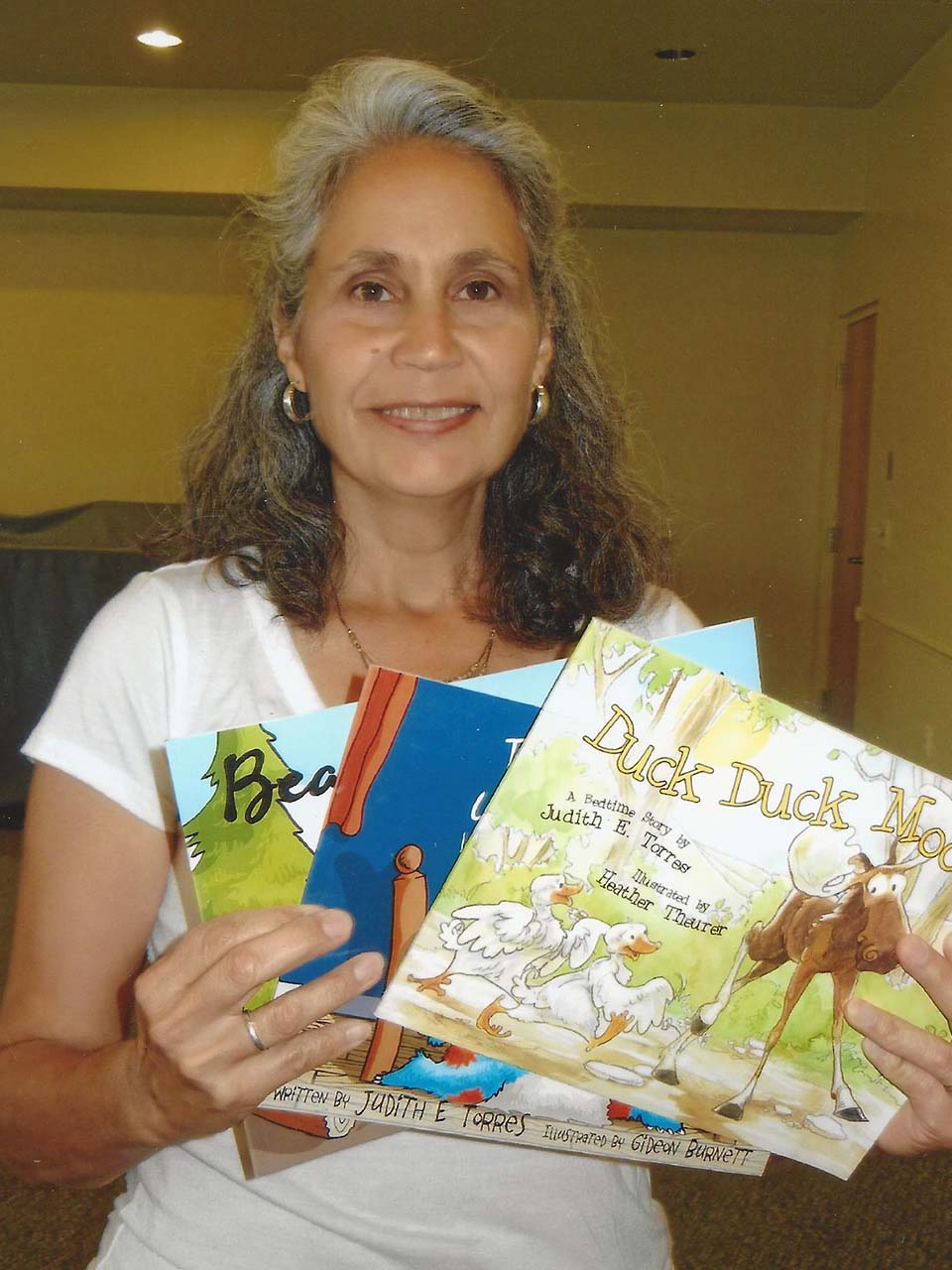 Books
Judith has independently published three picture books that were distributed by The Lazy One Pajama Company. DUCK DUCK MOOSE, published in 2011, and BEARLY AWAKE and THE MONSTER UNDER THE BED LOVES CHOCOLATE CHIP COOKIES, published in 2012.
More about Judith
Born in Santa Cruz, New Mexico, at the age of 7 she moved with her family to Santa Fe, NM where she graduated from high school. She earned a Masters of Arts degree from New Mexico State University in Speech-Language Pathology. After many years of working in this field she took additional coursework and became certified to teach English as a Second Language, which she taught at the elementary and adult level. Along the way she started and directed a speech and language therapy program at a hospital, co-developed a non-profit that served underserved diverse youth, worked in a private-practice and several school districts helping many, many children develop speech, language and literacy skills. Her journey has taken her to many states and she's happy now to be working on her next book at her home in Central California.
When Judith is not writing she can be found spending time with family, hiking and quilting.